What To Consider When Hiring Your Wedding Photographer?
You finally start planning the day you've always dreamed of. Your wedding day!! It's a once in a lifetime event and everything should be perfect, don't you agree?
It's essential to hire vendors you fully trust and love. Especially when it comes to your wedding photographer. Not only is it important that you like his/her photograph style but you should also be at ease with your photographer's personality.
Why? Well, let me tell you — you'll spend almost the entire day with them. That's why my first and most important advice is to always meet and interview your wedding photographer in person or at least talk to them via video call before you finally sign the contract.
Besides your memories, your wedding photographs will be the only way to relive and share your wedding day over and over again with friends and family. A photograph of your first look might be displayed on the fireplace or on your night stand to remind you of this special day.
So, I recommend you spend some time and thoroughly research the professional who will accompany you throughout your wedding day.
Decide on the Photography Style first
Today, there is a wide range of photography styles. From light and airy to classic and timeless all the way to dramatic, dark and moody. Before you even start researching, ask yourself what style do you feel drawn to instantly.
Create a board on Pinterest and collect images you love most. Go through Instagram or Facebook and get inspired. Then think about what it is you like about those photographs. Do not only consider the colors but also the emotional and artistic feel of those images.
Do your research!
As soon as you've narrowed down your wedding photographer short list, do your research. Read through recent reviews from newlyweds and how each photographer responded.
Check on Instagram, Facebook and Twitter as well and their interaction with followers. Carefully review the photographer's websites and blogs and get a better idea of their work. All of this will tell you a lot about a photographer's personality and sensibility and if they shoot the moments that are most important to you.
Check the availability ASAP
You'll want to reach out to your potential wedding photographer as soon as possible. Many photographers are booked up to two years in advance and it's always heartbreaking if the photographer of your dreams is not available on your wedding day.
Look at a full wedding gallery
The photographs you'll see on a photographer's website, blog or social media account most likely show their best work. Those are usually the photographs that were taken in a gorgeous location and in optimal lighting conditions. However, a wedding usually includes many changes in setting and light.
From the getting ready images inside a hotel room, to the ceremony photographs in bright sunlight to dancing pictures long after the sun has set. A wedding photographer should be able to handle all different kind of lighting situations and if the full wedding gallery looks cohesive you are on the right track.
Know your Budget and compare Packages
To avoid any disappointments when you receive your wedding gallery, it's important to understand what's included in your photographers wedding package before you book. The price range can be huge and so are the options on what's included and what can be booked on top in advance(?)
For example, some photographers include all images in your final wedding gallery and other photographers just promise a certain amount of wedding photographs and up-sell if you would like to purchase more. This might explain the price difference between two photographers. If you prefer getting all images of your wedding you might want to consider a photographer that includes all the pictures in your gallery right away.
You also want to make sure how many hours of photography coverage is included. A typical wedding day usually requires between eight and ten hours.
If your photographer includes an engagement session in your wedding packages, that's a big plus. They are usually really interested in getting to know you better before your wedding and want to make sure your wedding day runs smoothly.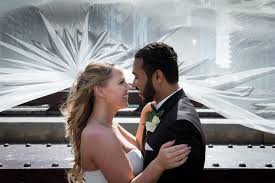 Your Must Know Questions Guide To Choose The Wedding Photographer That Is Perfect For You!
When I will be able to see my wedding photos?
What are the turnaround times for wedding images and albums? Shockingly, I hear a lot of horror stories from brides that haven't seen images even a year after their wedding!
My turnaround time is 2-4 weeks for images and a month for the wedding album, depending on when you approve the design. You also need to consider the size of the digital files, will you be able to make prints up to certain size or images will be a full resolution for you to print wall art.
Can you tell me what excites you about photographing weddings?
When selecting a wedding photographer, you are selecting more than just an individual to take pictures of your wedding day. You're hiring someone who will be an integral part of the entire celebration, with you, your family, and your group all day on your wedding day.
Personality is an important factor in the selection process and should not be overlooked or discounted in any way.  I always say in order to create beautiful artwork you need to be able to connect and feel completely at ease with your photographer.
May I see wedding albums from a complete wedding?
When selecting a wedding photographer, you should look for an album that best represents you and your new family. Wedding albums come in all shapes and sizes. A few questions you should ask your wedding photographer are: How many pages come in the wedding album? How many images will be in the wedding album? What cover options are available?
What do you plan to do with all the images from your wedding photographer? Most photographers will offer packages that include a wedding album. For those couples who are not considering an album as a part of their package, I always ask what they are planning to leave behind for their kids?  While digital is convenient, leaving a USB/DVD as a family heirloom just doesn't cut it.
How many hours of photography are included? How much extra hours.
Something often overlooked when selecting a wedding photographer is the number of hours that will be offered for the coverage of your wedding.
Typically, you will want your wedding photographer to be with you to document all of the amazing and quirky moments of your wedding day. After all, thats what you are hiring them for! That being said, typical coverage requirements for your wedding day should be about 8-10 hours to capture the magic from the initial preparations to the party. If you have a small wedding, then maybe hourly coverage is a better option.
How many photographers are included in the package?
How many wedding photographers will be at your event? Most events need at least two wedding photographers. This ensures that your main wedding photographer is focused on working with your wedding party and directing the day, while the "second shooter" has additional coverage going on at the same time, like photographing the guys during the morning preparations, guests arriving to the church, candid shots, etc.
Small weddings can be covered by one photographer too. Large 200+ guests weddings sometimes require even 3 or 4 photographers to cover all events throughout the day.
Is the pre-wedding tester session included?
While most of the photographer offers this option, very often it is just a simple, quick portrait session in the couples/photographers' chosen location. For your own peace of mind, there is another option available to you.
All of my wedding couples always go for a pre-wedding session at their chosen wedding venue. Couples LOVE this idea. I would walk you through the photography ideas and we would take test images around various venue locations.
This way on your wedding day you know exactly what options are available, and have discussed the plan with your photographer. If the couple has a locale that is particularly special to them, we can visit this location on the same day as your pre-wedding photos at the venue.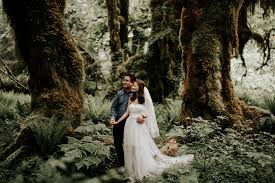 Wedding Day Photography Timeline Tips, and F.A.Q.s
Here's a rough and dirty guide to how much time we need to do the various types of photos that we usually do at your wedding:
Getting Ready: At least 30-45 minutes with both the guys and the girls, but the more the better (see the F.A.Q.s below for how to figure out our start time)!
Bride + Bridesmaids: 30 minutes (before the ceremony is recommended)
Groom + Groomsmen: 30 minutes (before the ceremony is recommended)
Wedding Couple Together: 45 minutes-or-so. If you do a "first look," that usually takes about 10 minutes and we usually recommend scheduling about 15 minutes right before sunset for the best light.
Whole Wedding Party: 20-30 minutes
Immediate Family: This is based on how many groups you want to do. We usually recommend about 1.5 minutes per small group (2-8 people) and about 5 minutes per large group (8+ people).
Extended Family: We usually recommend keeping family formals to immediate family and then doing less "formal" photos with extended family members as you see them during reception. But, if you would like to include extended family in the formals, then use the same timing calculations as for immediate family.
Ceremony Prep Time: 15-30 minutes. Don't schedule any other photo sessions for the 15-30 minutes right before your ceremony so we can get set up, communicate with videographers about how we/they plan to shoot, etc.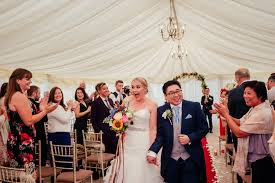 How ready should we be when you get here/what should we have ready?
We usually recommend that we start when our brides have their hair close to completed and just before they are starting make-up. We recommend that our grooms be showered (because we are pretty confident that you don't want photos of that…) and have their pants and undershirt on (no collared shirt, tie or jacket on). You will also want to plan on having any details you want photographed out and readily available (dress, shoes, invitations, garter etc). That way we get to experience and capture all the parts of your day and really tell the full story.
How long should we set aside for sunset photos in our wedding day photography timeline?
This will vary a little depending on your location/how much time we have already spent shooting with the two of you. If we have already gotten around 20-30 minutes of couples photo time then setting aside 10-15 minutes for a few sunset photos in gorgeous light should be perfect.
TIP: Sunset times change everyday and vary depending on where your wedding is located! So, look up the sunset time for your wedding day/location here and schedule a little reception "down-time" (maybe during dinner or near the beginning of open dancing?) during the 15 minutes before sunset so that you don't have to worry about missing anything important during your sunset photos.
When should we feed you?
Much like with a mogwai, making your photographer wait to eat until after midnight is a bad life decision. Wedding photography is a super active profession and by the time your reception starts we will have trekked several miles with very heavy equipment hanging off of us the whole time. So, we need to eat or else we risk passing out or getting sick from our blood sugar getting too low. A nice hot meal will get us back in action, refreshed and ready to rock the rest of the evening!
Traditional Vs Unusual Shots
There's nothing more important than a great variety when it comes to composing your wedding photographs. You should know the classical rules but also be able to break them in a meaningful way.
The rule of thirds is one of the most typical rules and while it's probably over-hyped, it can still help you become mindful of off-centre compositions.
You have to be aware that every setting has its own ''default rules'' and you shouldn't force your ideas before considering these rules. For example, when you encounter a scene with almost perfect symmetry in the background, a symmetrical composition is something you should start from.
The same goes for asymmetrical backgrounds; instead of trying to fix them, you can align your subjects in a rather unusual way or come up with some avant-garde posing ideas.